No matter the circumstances, we guarantee lower costs and more satisfied customers. If desired, we can also make your customer management fit for the future.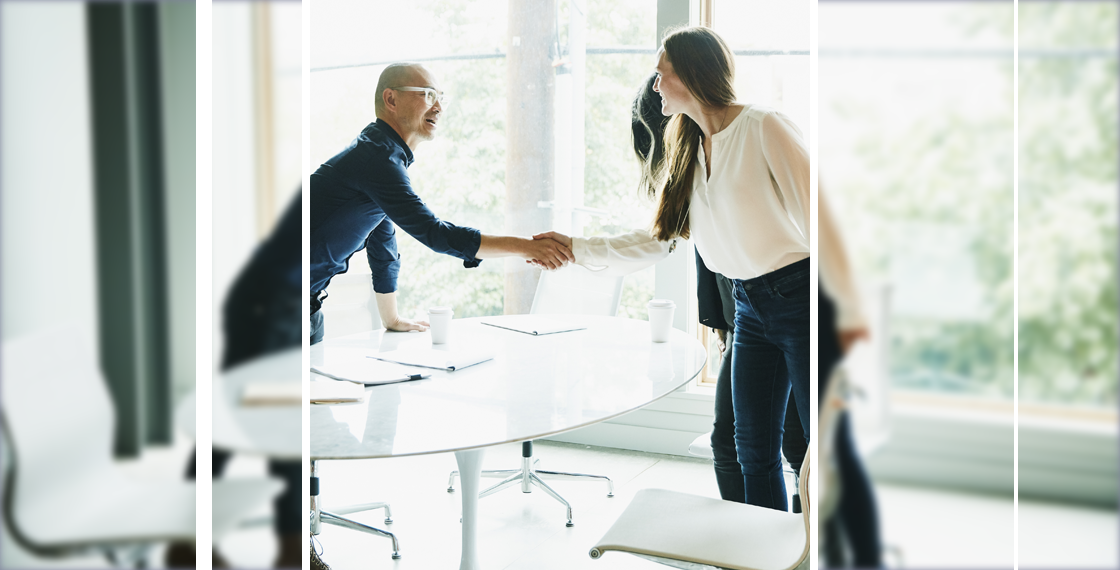 Taking on individual tasks or completely revolutionising your customer service: we do what suits you best
We can achieve a lot for you: we ensure that your customer service becomes more economical, your customers more satisfied and your sales higher. You determine how and to what extent we do this. We offer three service models that enhance or build on one another – from classic contact centre services to comprehensive business process outsourcing. In other words: the more comprehensive our service, the greater the added value – and the more comprehensive the transformation of your customer service.
If desired, we can take on your customer service tasks according to volume (model 1). Or we can improve procedures and processes and ensure that your customers communicate with you differently and more easily (model 2). At the highest support level, we will fundamentally change your customer service. We will transform it – with more intelligent processes, simplified structures, suitable IT solutions, new technologies and digital communication options for your customers. All in close coordination with you, of course (model 3).
1
Transactional model
With this model, we take on a specific aspect of your customer service that is defined in advance. This can be a specific channel such as call or the entire omnichannel service. In advance, we agree on the specific scope and remuneration, for example on the basis of the employees you need (FTE) or on the basis of a call or minute price.
Because we specialise in exactly this and also work with the latest technologies, we are extremely efficient. Our clients save time and money if they transfer part of their customer service to us for an agreed period of time. In addition to efficiency, we also increase the quality of the service and thus the satisfaction of your customers – which in turn increases your sales.
2
Output based model
This model is more results-oriented and long-term – we usually support a company's customer service for three to five years. Here, it's no longer just a matter of simply outsourcing volume. We take over and improve entire processes and adapt communication channels – always in cooperation with our clients. An example of this is channel shift, which offers your customers more self-service options. This allows your customers to solve certain problems more quickly and conveniently themselves. At the same time, the number of telephone consultations falls, so that our employees have more time for more complex customer inquiries. Your service will not only be cheaper but also significantly better – and the quality will increase the satisfaction of your customers.
We agree on clear targets in advance. In addition, customer contact is less selective than with the transactional model – we look after your customers more holistically and retain them in the long term. In addition to the minute or hourly price models, savings achieved in the context of a gain share model are taken into account here, for example.
3
Outcome based model (transformationales outsourcing)
With this model, we invest with you in fundamental changes that completely rethink your customer service, rebuild it, make it more economical and your customers more satisfied – significantly. We take over your complete customer management for at least five years, usually with the entire IT infrastructure relating to customer service.
Together with you, we improve processes in the long term, we streamline structures, simplify processes and establish digital technologies and communication channels. In this way, we not only optimise your customer service, but also transform it comprehensively. We make it future-proof and consistently align it to the expectations and needs of your customers. The risks are ours alone: we commit to achieving certain goals – such as the extent to which we increase customer satisfaction. As a client, you simply pay a fixed price per customer and month. This model is particularly suitable for large companies with a lot of customers and a correspondingly extensive customer service.